Servicing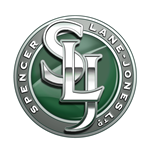 SLJ Hackett is a sister company of Spencer Lane-Jones Ltd, specialists in the restoration and maintenance of thoroughbred motor cars.
Based alongside SLJ Hackett in Warminster, Wiltshire, the team of expert mechanics is available to provide the following services:
Vehicle Servicing
Services offered range from a basic pre-purchase inspection and roadworthiness check, to a full ground-up restoration – and everything in between. Typically, at any time, there will be at least two major restorations in progress, with the remainder being a balance of service and repair work.
Spares
A large range of spares, principally for the Bristol and Bristol-engined marques, are held in stock and consequently cars spend a minimum of time waiting for parts to arrive. With a number of international clients, the Company sends spares all over the world and can respond to requests for parts rapidly. Where a particular part is not stocked, it can be sourced speedily through a substantial network of specialist contacts. Some spares are also manufactured in-house.
Design and Development
In addition to maintaining cars to original specification, the Company has considerable experience of developing and incorporating modifications to improve performance, enhance safety or make older cars more suitable for modern driving conditions. Examples include:
improved braking systems
modified engines to produce more (reliable) power
enhanced suspension and handling packages
seat belt mounting
overdrive installation
upgraded electrical systems, to include discreet modern hifi, air conditioning, LED light conversions, etc.. The list is almost endless.
Project Management
Spencer Lane-Jones Ltd frequently manages restoration projects from start to finish and this sometimes entails the co-ordination of a number of specialist agencies during the task. Planning, dialogue and active participation will minimize delays between specialist firms. Arrangements can be made to transport the car between venues and to the owner on completion of the project.
Pre-Sale Inspection
Spencer Lane-Jones Ltd also offer a pre-sale inspection service to ensure that your vehicle is looking and running at its best before it is put up for sale. Please speak to a member of either SLJ Hackett team or to a member of staff at Spencer Lane-Jones to discuss your needs
For more information about Spencer Lane-Jones Ltd. please visit their website or see their facebook page